Education Faculty and Staff
Hanover Education Department and
Educator Preparation Program Faculty and Staff
The faculty and staff members at Hanover College possess a wealth of knowledge in both content, pedagogy, and best practices balanced with real world experience in classroom management and teaching, special education, administration, curriculum and assessment. Our faculty works with each teacher candidate to ensure they receive the best personalized teacher preparation available. Our Student Services Coordinator is focused on helping students navigate both the teacher preparation program and requirements for licensure. Student success as an aspiring education is our top priority. Contact any of the following for assistance via email, phone, in person or virtual meetings. 
Dr. Dustin Bailey
Email: bailey@hanover.edu 
Phone: 812.866.7392     Fax: 812.866.7391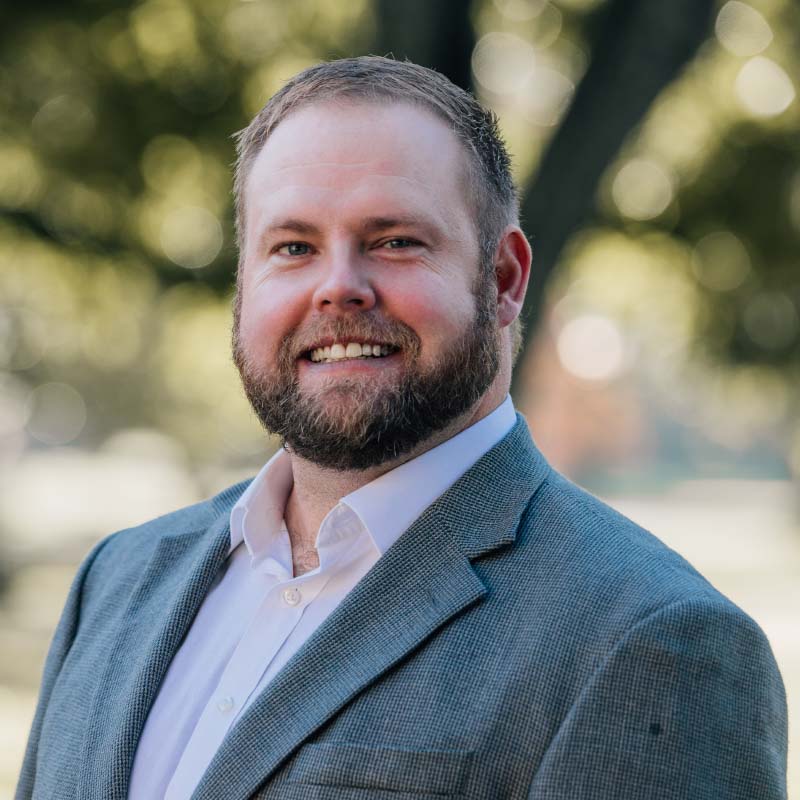 Associate Professor of Education, Dr. Dustin Bailey, Ed. D. serves as Chair of the Education Department and EPP Head alongside his role as Associate Provost for Assessment. Dr. Bailey teaches many courses such as Social Studies Methods, High School Instruction Methods, Education Law, Professional Collaboration, Senior Seminar, and Classroom Management.  Additionally, he teaches First Year 101 each fall and advises those interested in a career in Education. He worked to create our Special Education Dual Certification Program, teaches a number of summer session courses, and enjoys offering a spring term travel course as well. In previous school leadership roles as a teacher, in special education, and as an administrator, Dr. Bailey brings practical experience to his classroom teaching at Hanover College. Dr. Bailey is the faculty advisor for the Hanover Student Education Association (HSEA) and has served in several official roles on campus, among them chairing the Faculty Steering Committee and the Committee of the Faculty among others. Dr. Bailey maintains leadership roles in the State and community with his service on Indiana Department of Education committees and as a board member of the Indiana State Teachers Association (ISTA) and on the CAEP council for national accreditation teacher preparation programs across the country.  Dr. Bailey enjoys relaxing with Corgi named Windsor. He also enjoys weightlifting, traveling to fun places, camping, restoring antiques, and spending time on his farm in western Indiana.
Dr. Debbie Hanson
Email: hanson@hanover.edu
Phone: 812.866.7393     FAX: 812.866.7391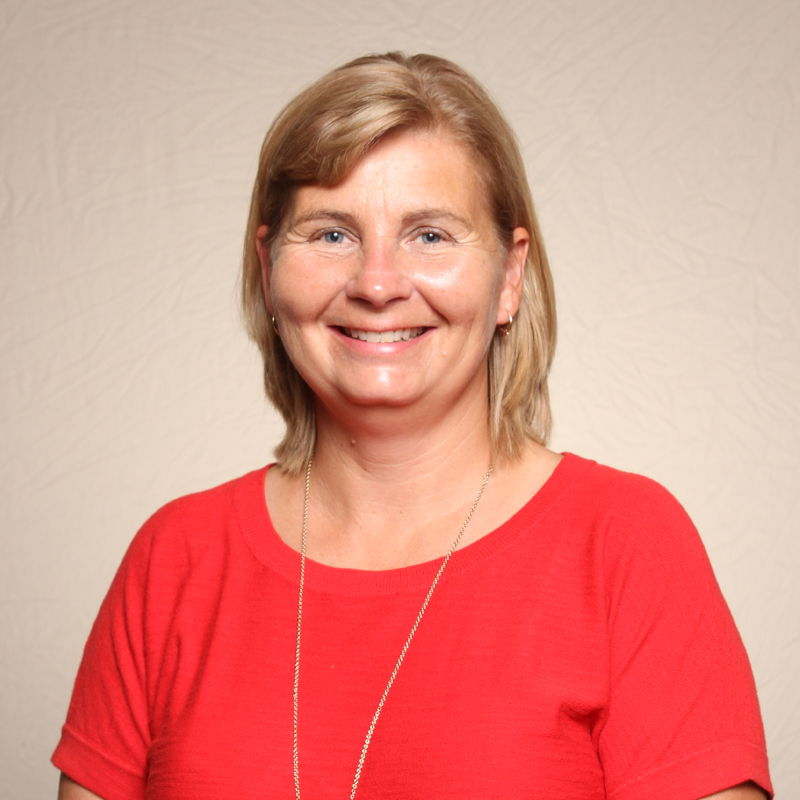 Dr. Debbie Hanson, Ed. D. began her career at Hanover College in 2006 following the completion of her doctorate. With a background in teaching mathematics and science, her knowledge has guided many aspiring teachers over the years. Dr. Hanson has served as an assistant director of the former Rivers Institute as well as service on numerous committees of the faculty and was Education Department Chair for a number of years.  Dr. Hanson was promoted to full professor in 2019 and was also named as the recipient of the Daryl Karns Award for Creative Teaching in 2019.  Dr. Hanson has taught many of our education courses, typically Education and the American Culture, Early Literacy and Development, Elementary Education Methods in Math and Science, Secondary Education Science Methods, Children's Literature, Senior Seminar, and other special topics courses. She supervises local and Indianapolis area urban student teachers. Debbie is certified in Project Wet and Project Wild and Project Lead the Way and loves to create enthusiasm for learning and teaching science. She is a member of HASTI and NSTA and has authored several articles in professional publications and has presented at conferences all over the United States. Debbie is an avid runner and an Illinois native, but resides in Columbus, IN with her husband. They have three grown children and two grandchildren.
Mrs. Cheryl Torline
Email: torline@hanover.edu
Phone: 812.866.7390     FAX: 812.866.7391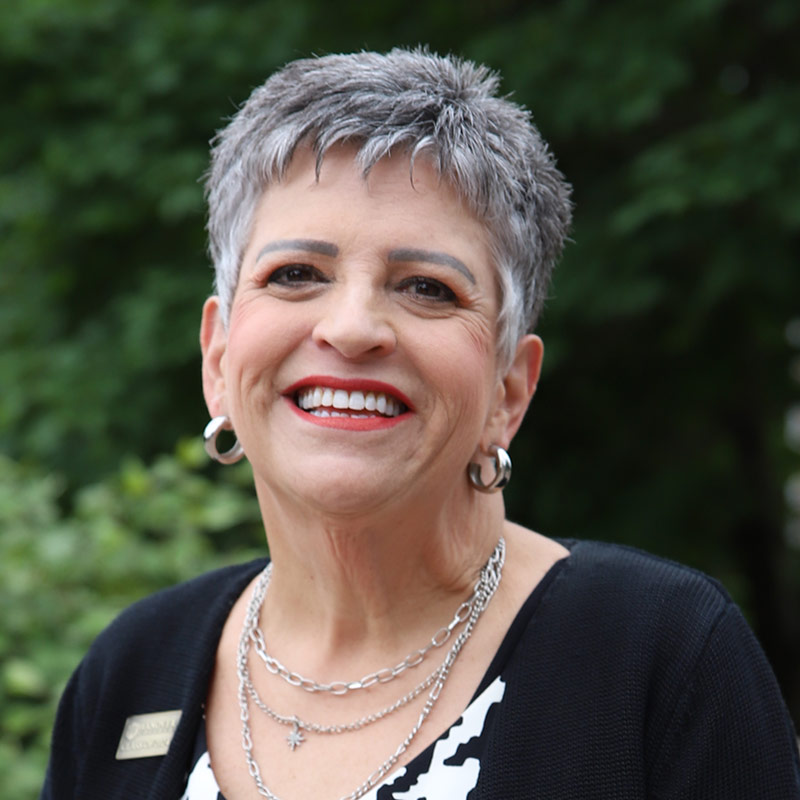 Education Student Services Coordinator and Licensing Advisor Cheryl Torline manages much of the communications and records for the program, as well as overseeing the program's web pages, social media, databases, handbooks, calendars, student records, and serves as an ex officio member of the Teacher Education Committee (TEC).  She has served as the coordinator for events like the annual Student Teacher Share Fair event, Homecoming Teacher Tailgate, and the New Candidate and Professional Educator Induction Ceremonies. Previously, Cheryl also managed the Registrar's Cultural Events course and the Hanover campus final exam schedule and was a member of the Community Arts Series of events. Prior to coming to the College in 2005, Mrs. Torline had worked as a Title II tutor and was employed for five years as the school secretary at a small private school. Cheryl can be found in Newby Hall Office 103, where the door is most always open for questions or concerns. She enjoys getting to know the students and stays in touch with most teacher alumni via social media. She is the advisor for the Yarn Crafting Club, and her personal interests include family, friends, traveling, crafting, music, and technology. She advocates for the Arts in elementary and secondary schools. She and her husband reside in Scottsburg and have five grown children and one "perfect" grandchild.
Mrs. Tracy Ahlbrand - Student Teacher Supervisor
Email: ahlbrand@hanover.edu
Tracy Ahlbrand comes to Hanover College as a supervisor for student teachers. Recently retired, she taught eighth-grade English for twelve years at Madison Junior High School and worked for nine years as an elementary principal at Lydia Middleton. She holds a J.D. in law, a Bachelor of Science in elementary education, and a Master's of Science in elementary education.  Mrs. Ahlbrand is married to Dr. Ron Ahlbrand and has two grown children.  She and her husband reside in Madison, Indiana.
Mr. Quinten Hizey - Student Teacher Supervisor
Email: hizeyq@hanover.edu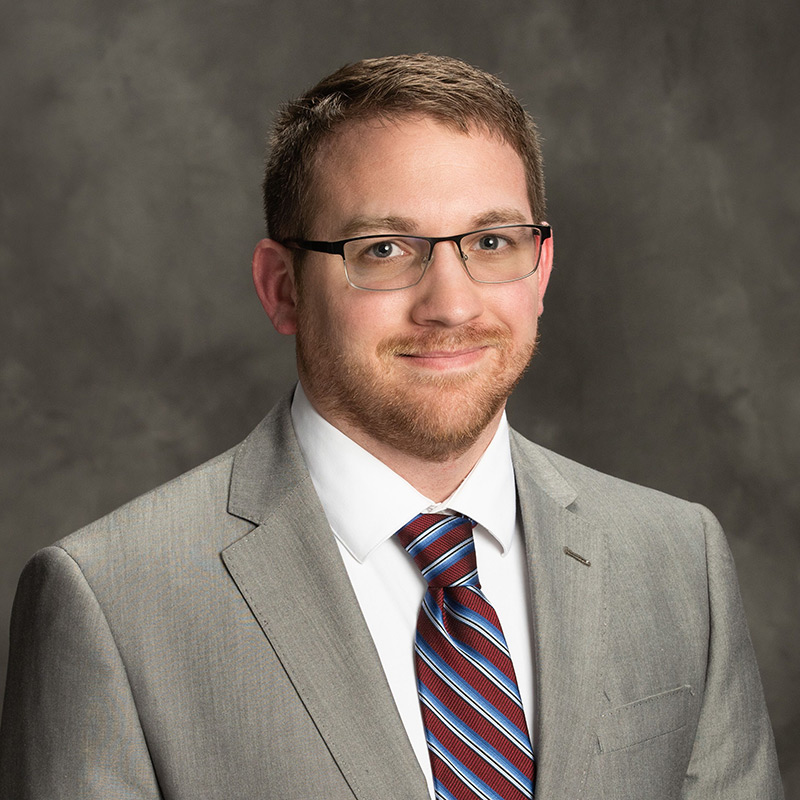 Mrs. Donna Hubbard - Student Teacher Supervisor

Email: hubbardd@hanover.edu
Hanover College welcomes Donna Hubbard as a faculty member following her recent retirement after a long career at Scottsburg Elementary School. Mrs. Hubbard completed both her bachelor's and her master's degrees through Indiana University and taught at the elementary level for 30 years. She will be overseeing the student teaching experience for several senior candidates this year and is looking forward to staying involved in education in a new way.  She and her husband reside in Scott County.
Mr. Charles Bottorff - Adjunct Instructor of Education
EDU 302/305 "Elementary Education Methods in English Language Arts and Social Studies"
Email: bottorff@hanover.edu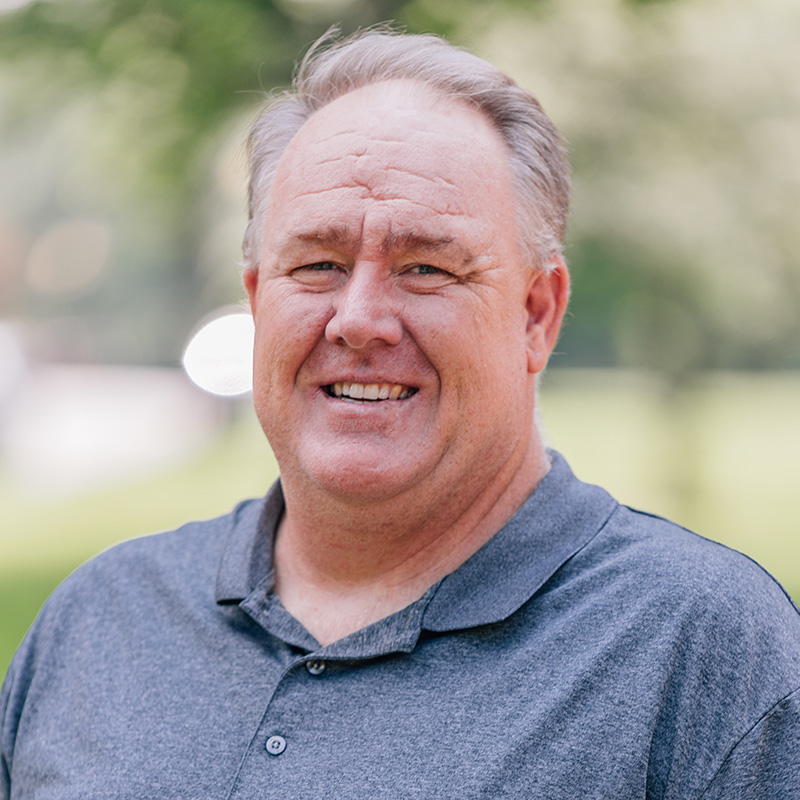 Mr. Dan Grill - Adjunct Instructor of Education
EDU 314 "Secondary Education Methods for Teaching Middle School"
Email: grill@hanover.edu

Ms. Lydia Reardon, Adjunct Instructor of Education
EDU 206 "Special Education Assessment: Literacy"
Email: reardon@hanover.edu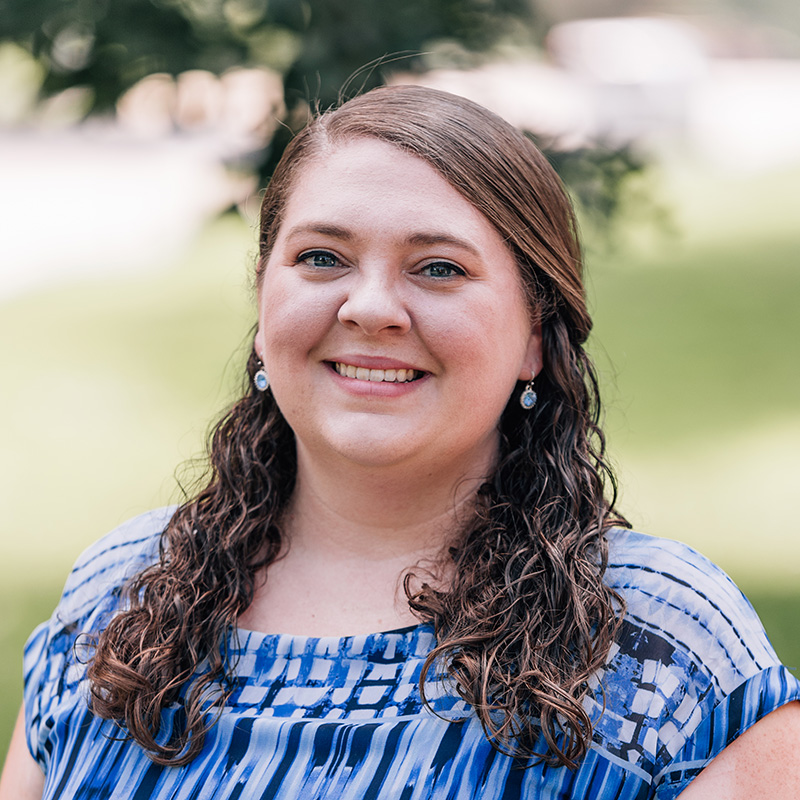 Lydia Reardon, Adjunct Instructor for the Hanover College Educator Preparation Program, is entering her tenth year of teaching as a special education teacher. Born and raised in Hanover, Lydia now has the privilege of teaching in the very town in which she was raised. Her experience includes teaching in diverse student populations including intense intervention, resource, and general education classroom settings. Lydia continuously strives to advocate for students as well as school staff to foster an engaging learning environment that is accessible to all.  
Lydia earned her undergraduate degree at Purdue University in Elementary Education and Special Education with a minor in Global Studies. After graduating, she worked for Tippecanoe County Schools in Lafayette, Indiana for six years before moving back to Hanover, Indiana to teach for Madison Consolidated Schools. Lydia has partnered with Purdue University and Hanover College to mentor future teachers in the Educator Preparation Programs and enjoys sharing her spark for learning to help ignite the love of teaching for future teachers. She is currently working on her master's degree through Western Governors University in Learning Experience Design and Educational Technology to gain extensive training in Design Thinking with the goal of helping educators use learning analytics to tailor their instruction. In her free time, Lydia enjoys traveling, hiking, camping, and kayaking with husband and dog.  
Ms. Jane Stormer '04, Adjunct Instructor of Education
EDU 172 "Exploring the Arts"           
Email: stormerj@hanover.edu
Jane Stormer is a 2004 Alumnus of Hanover College (BA) and a 2007 Alumnus of the DAAP School of The University of Cincinnati (MFA). Jane had a 12-year career in the Hanover College Office of Admission and Financial Aid where she learned in depth about school structures, curriculums, and critical education topics from all over the United States and the world. While recently refocusing her career back on the Arts she has served as a reader for the Indiana Arts Grant and initiated public art projects in the community. Professor Stormer will teach Exploring the Arts (EDU 172) at Hanover College and has recently taught Art Appreciation at both Madison and Muncie branches of Ivy Tech Community College. In 2022 Jane was invited to be a panelist at a session at the National Conference on Race in Higher Education (NCORE) and she regularly volunteers with College Horizons, a college access non-profit for Native American, Native Alaskan, and Native Hawaiian students.  Jane looks forward to sharing knowledge about the arts and cultures from the unique perspective of an artist with a depth of experience in the world of education.     
Ms. Karla Tobias-Bohle '06 - Adjunct Instructor of Education
EDU 221 "Education and the American Culture"
Email: tobiasbohle@hanover.edu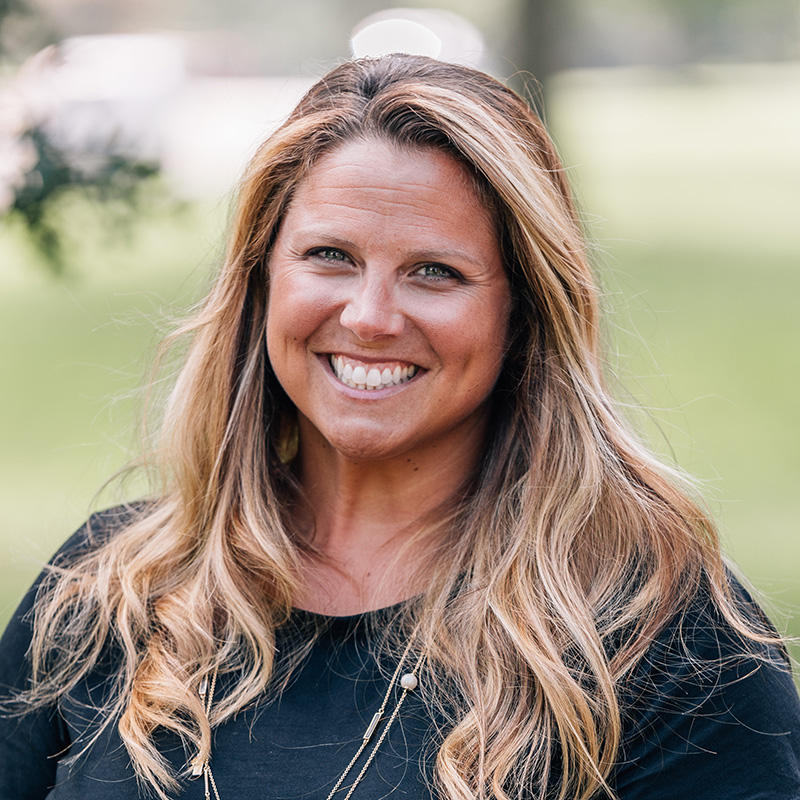 Mrs. Karla Tobias-Bohle, Adjunct Instructor of Education, joined Hanover College's faculty in the fall of 2022.  A Hanover Alumna, Mrs. Tobias-Bohle's career has spanned K-12 over the course of 17 years.  Mrs. Tobias-Bohle has taught Kindergarten & 4th grade in addition to serving as an administrator at the elementary, middle, & high school levels. Mrs. Tobias-Bohle is currently serving as an Assistant Principal at Seymour High School in Seymour, Indiana.  She resides in Seymour with her husband and daughter.  Mrs. Tobias-Bohle enjoys reading, traveling, and spending time with her family.